(Super-talented)
Layla at The Lettered Cottage
, recently posted a
Mouseover How-To
. (Love it when experts share their secrets!)
Even though my "afters" are more like "some progress" - I gave the Mouseover trick a try.
Really, my job here is just to make you feel better.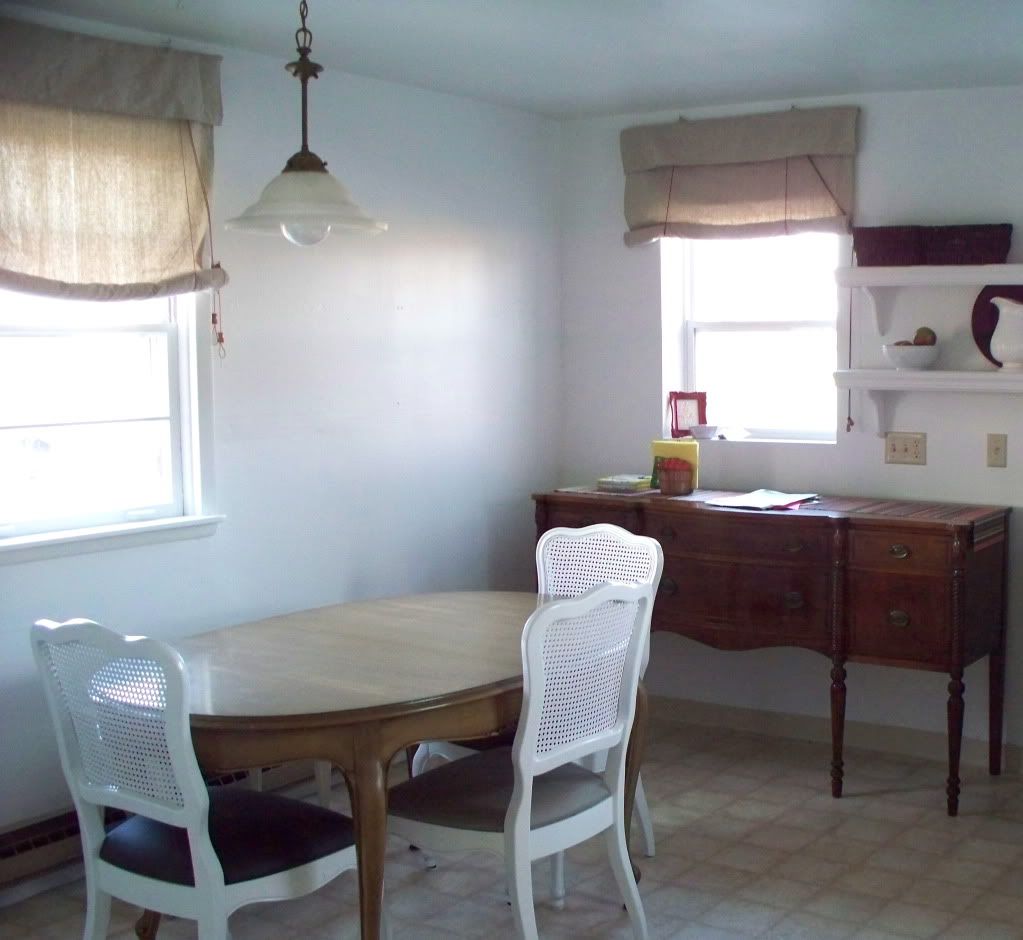 The blinds came down, received a good pressing, a dowel to prevent (some) sagging, new white strings and I "offed" the valances.
(I'll be repainting that
cute little
bench that said one day it wanted to be "
blue
", but didn't know that I'd make it "BLUE!")
Hope you're feelin' really good about your "After" today!